Tuesday, December 14, 2010
Friday, December 10, 2010
Have I told you how much I LOVE my long johns? Mad City is not the warmest city and during our 5 months of winter, my long johns become my best friends.
The most important part of my long johns is the brand. Hanna Anderson (
www.hannaandersson.com
)... the one and only. For all you non-believers out there, you must trust me! You have never really had a pair of long johns until you've owned a pair of Hannas. They are thick, comfortable, durable cotton that don't shrink or stretch too much.
I own 7 pairs and have had all of them for 5-12 years. None of them look more than a year old. Trust me, these are the real deal. If you are short like me, order the largest kids size (160cm) and you'll save some money!
In my opinion the stripe ones are the best. I own blue/green, turquoise/blue, lght pink/drk pink, red/green, and orange/blue. There are also some really cute patterns. I have swedish horses, and some skiers as well.
Now off to shovel, with a base layer of long johns!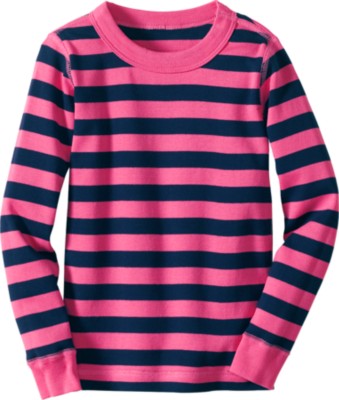 this is my new favorite color combo. did i mention they come out with new colors each year?!
Posted by

Kirstie
at 7:56 AM
No comments:

Friday, December 3, 2010
{ so much better than a star}
{I'd need a bigger house}
{ I imagine Addie would LOVE these}
{ so easy! i may have to start this one soon}
Posted by

Kirstie
at 9:40 AM
3 comments: